ERC Advance Money | Documents Needed
Want to get your ERC money faster? Read on to find out the ERC Advance money documents needed to get ERC money in your pocket faster.
A few weeks ago I made a video and wrote a post all about how you could get your Employee Retention Credit ERC money faster through something known as an ERC Advance. Essentially, there are certain financial products available that can help accelerate the process of getting your ERC money, which you probably didn't know existed when you filed your ERC paperwork.
Today, I'm going to share with you all of the documents you'll need to gather in order to apply for an ERC Advance and get your Employee Retention Credit money faster.
"TeachingMillionaires.com has partnered with CardRatings for our coverage of credit card products. TeachingMillionaires.com and CardRatings may receive a commission from card issuers. Opinions, reviews, analyses & recommendations are the author's alone, and have not been reviewed, endorsed or approved by any of these entities."
What is an Employee Retention Credit ERC Advance?
There are products out there that fill the need of small business owners to have their ERC funds now and not wait the 6-12 months it takes the IRS to get everything filed and send the checks. With an ERC Advance, you can get up to 70% of your ERC funds sooner. However, there is going to be a portion of that money you're going to have to pay as a fee.
Sometimes that fee is charged upfront, while other companies will take a percentage of your total ERC once it is paid by the IRS.
If you're willing to exchange a portion of your ERC to get those funds sooner, then an ERC Advance might be the solution you are looking for. Let's dive into the documents you'll need in order to apply for an ERC Advance.
What Documents Do You Need to File for an ERC Advance?
941s and 941-Xs Payroll Documents
The first thing you need are copies of your 941s and your 941-Xs. These are payroll documents filed with the IRS quarterly, and you need them for the years 2020 and 2021.
Please don't just send in the first page because the ERC Advance company needs at least the first three pages. If you have a payroll company, they can easily get you a copy of your 941s and 941-Xs payroll documents.
If you filed your Employee Retention Credit with a third party, and can't find these payroll documents, then the ERC filing company should also be able to help you with this.
Completed ERC Qualifying Questionnaire
For the next piece of documentation, you need the completed ERC Qualifying Questionnaire. Each ERC filing company might call this something different, but what I'm talking about evidence and/or a letter from the ERC filing company you used stating the exact ERC dollar amount you're entitled to get back from the IRS.
In order to get the Employee Retention Credit, you had to fill in your business information on an ERC Qualifying Questionnaire and/or application. This included questions like:
Did you have a full or partial shutdown?
Did you have supply chain disruption?
Did you have any sort of revenue reduction?
When you filled out the ERC Qualifying Questionnaire, you certified you were indeed impacted in a qualifying way for a specific quarter or all the quarters where ERC money was available.
Related Content: How to Apply for Employee Retention Credit
Quarter-by-Quarter Wage Analysis Breakdown
Another piece of documentation you need is a quarter-by-quarter wage analysis breakdown. When you filed for ERC, you had to break down and analyze your employees' wages quarter-by-quarter, including how to apply the ERC rules based on wages paid. If you used an ERC filing company, ask them for a quarter-by-quarter wage analysis breakdown.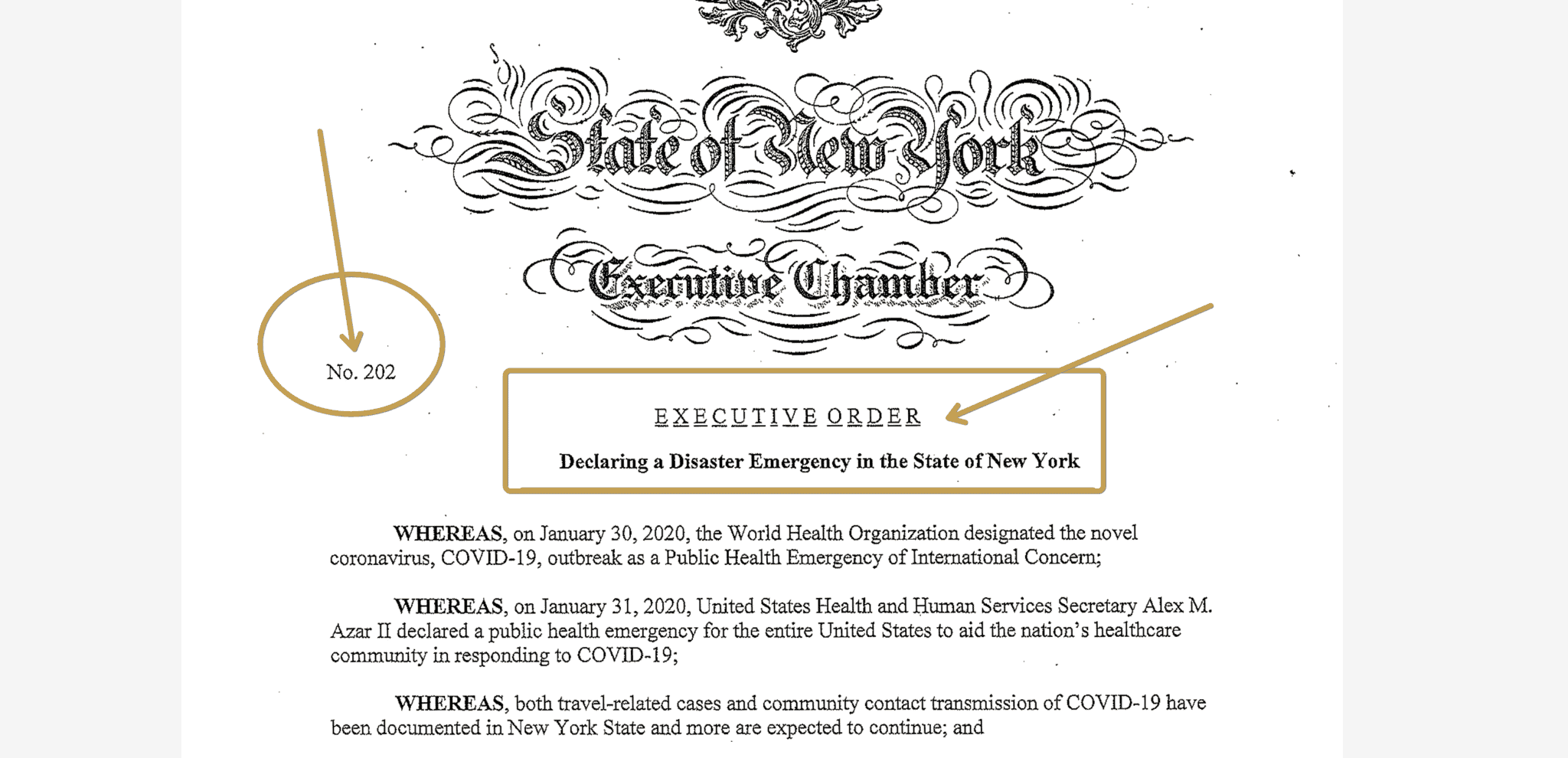 Supply Chain Disruption Documentation
You will need documentation for any supply chain disruption issues. Let's say there was a shutdown order locally, or perhaps the state where you live had a COVID-related state of emergency. If you were fully or partially shut down at any point during 2020 or 2021, then you'll need that governmental mandate saved or bookmarked so that you can access later – if needed.
Likewise, if you had supply chain disruption, any documentation or emails showing communication from the vendor about an item being unavailable or delayed is proactive and smart to have available later – if needed. For example, you may need it at some point during the underwriting process for an ERC Advance.
It probably goes without saying, but supply chain disruption documentation could also include profit and loss statements showing top line revenue, and it's a good idea to go back as far as 2019, 2020, and 2021.
8821 and 7216 Forms
The last couple of things you need to begin to apply for an ERC Advance are 8821 and 7216 forms. These are IRS forms that basically allow another entity – in this case, the ERC Advance company – have access to your IRS tax transcripts. Whenever you consent to share your IRS information with a paid preparer or third party, you will need to legally sign off on that.
ERC Advance | Key Takeaways
The possibility of getting ERC money faster is very real. There are financial products out there that you can explore if you know upfront that you will have to pay some portion of your ERC credit to get the money in your pocket sooner.
I want to emphasize that an ERC Advance is not as simple as "send in a form and they send you money." Rather, these are companies doing underwriting and risk analysis. They need to check things like your credit, business bank statements, and a copy of your business license etc.
I should also note there will be additional documents requested during the final stages of an ERC Advance underwriting process. For example, a voided check from your primary business bank account, a copy of your photo ID, and a few other items along the way to prove you are a real person with a real business that actually paid real W2 employees.
Bonus Tips for Getting an ERC Advance
One more caveat, the majority of ERC Advance products are only going to be available to you if you are expecting a certain amount of ERC credit – usually a minimum of $75,000 in ERC credit. If you're going apply for one of these funding products and you expect $72,000 or $73,000, they will probably still turn you down right away because they have their own minimum thresholds.
Earlier, I mentioned checking your credit score. I know a lot of businesses could really use money now, but if you are hurting financially sometimes your credit score is hurt financially too. However, you usually need at least a 600 personal credit score or above to be the one filling out and applying for these ERC Advance financial products.
Also, as the ERC Advance company is completing the underwriting, they might come back to you for even more information. It is a good possibility they will ask for things like your operating agreement, your articles of organization, or certificate of secretary to name a few.
If you don't know what those things are, it's okay. Speak with your ERC Advance funding advisor, and they'll tell you what it's called in your state and where you can locate a copy of it.
Feel free to leave me a comment down below with any questions you have. Understanding all of this stuff can get a little complicated, and I'll be happy to answer your questions there.
As always, I'm Rich. Until next time.
Listen to a Related Teaching Millionaires Podcast

"TeachingMillionaires.com has partnered with CardRatings for our coverage of credit card products. TeachingMillionaires.com and CardRatings may receive a commission from card issuers. Opinions, reviews, analyses & recommendations are the author's alone, and have not been reviewed, endorsed or approved by any of these entities. Responses are not provided or commissioned by the bank advertiser. Responses have not been reviewed, approved or otherwise endorsed by the bank advertiser. It is not the bank advertiser's responsibility to ensure all posts and/or questions are answered. I am not a financial advisor. The information I share is for educational purposes only and shouldn't be considered as certified financial or legal advice. It is imperative you conduct your own research. I am sharing my opinion only."