Is Yotta Savings the BEST SAVINGS ACCOUNT?!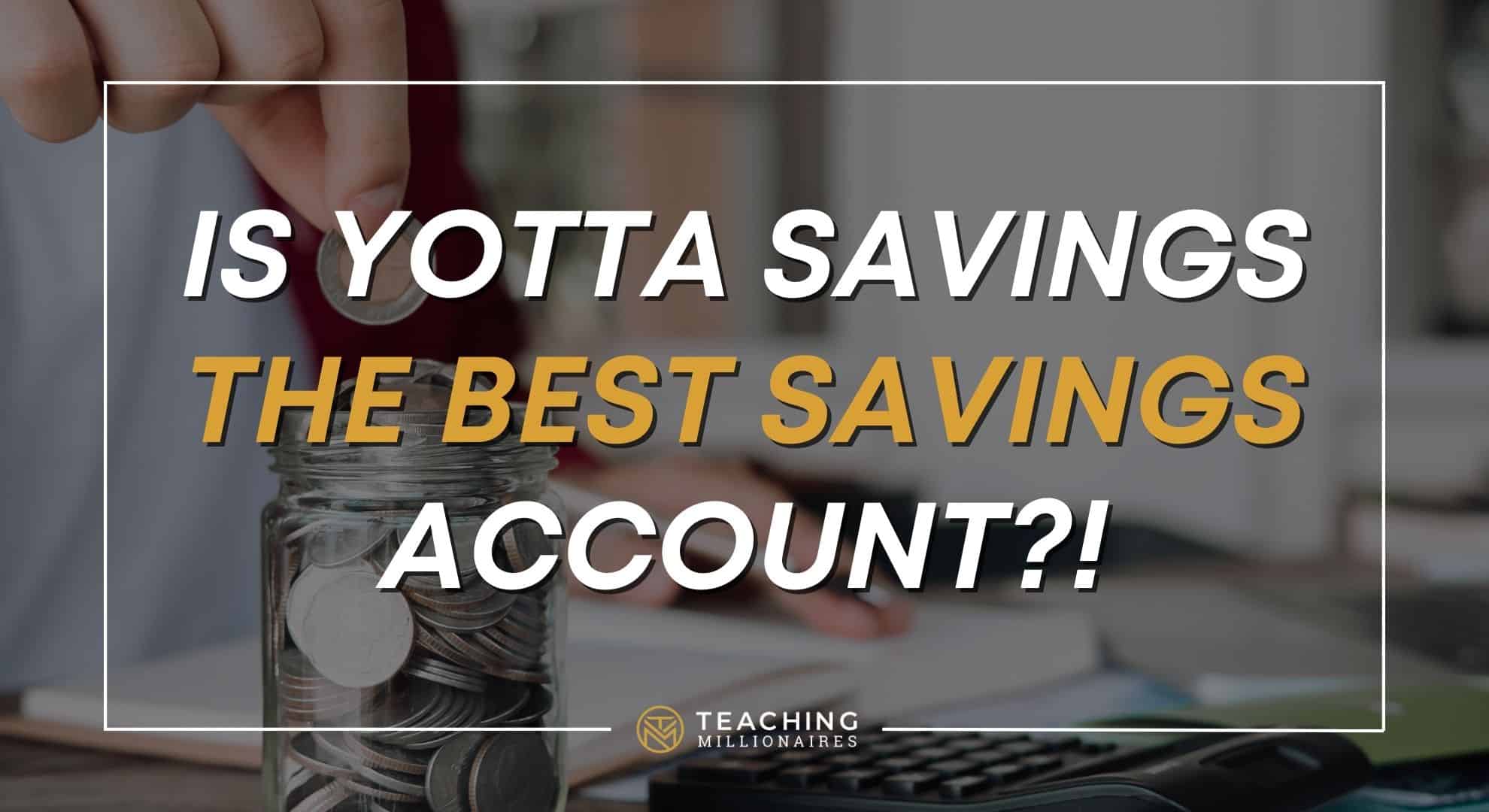 Can Yotta's gamified savings account outperform CIT's high interest savings account? Join me in this experiment involving the new kid on the block Yotta Savings vs CIT Bank.
What is Yotta Savings?
Yotta Savings offers a $10 million lottery prize every single week for anyone who saves money within their bank. Now, to be clear, they are not giving away that amount of money each week. Rather they give you virtual lottery-style tickets. If your numbers are picked, you have the potential to win a share of the prize money.
The "game" part of Yotta I haven't explained yet is for every $25 you deposit, you get one Yotta lottery ticket. Each ticket is similar to a lottery ticket consisting of six numbers plus one Yotta Number. This means every week on Sunday at 9:00 PM Eastern time, when they draw that final Yotta Number, you can check to see how many numbers you matched.
How Much Can You Win with Yotta Savings?
They currently have prizes ranging from 10 cents per winning ticket all the way up to $10 million. For example, if you get four out of six numbers and match the Yotta Number, you win $1,000. There is even a Tesla Model 3 currently being offered as one of the prizes. I should mention that larger prizes over $1,000 are split if there are multiple winners.
Why Switch to Yotta Savings?
While Yotta has a lower interest rate APY than some other online banks, they offer the chance to win prize money weekly. This is truly unique and something new here in America. This gamified style of banking can potentially increase the amount of money you earn simply by choosing to save in this innovative way.
I just did a poll in my private Facebook group, and most people said they put their emergency savings in all sorts of places. Everywhere from keeping cash on hand, online savings, brokerage accounts, and some even said they consider retirement accounts like a Roth IRA as a place to stash emergency money. I like the idea of using Yotta for at least a portion of your savings. It's an engaging way to stay on top of your balances and encourages you to save a little more than normal every single week.
Take the Yotta Challenge With Me
This is not sponsored post. I just need to know for myself if Yotta Savings is worth switching banks.
Here's the experiment, and I invite you to play along with me. First, I'm going to put $1,000 into Yotta Savings. By doing that, they are going to give me around 40 lottery tickets. There appears to be small bonuses if you deposit extra money or set up recurring deposits, so I may end up getting closer to 45 tickets my first week.
Over the next three months, I'll deposit an additional $100 each month. I'm just going to let the app choose random numbers for me each week and see how much I win. Also, they're currently paying out 0.2% interest on top of any winnings on the first of every month. I'm going keep track of the total amount I win and interest earned each month.
Next, I frequently mention the Savings Builder account with CIT Bank as my preferred bank for stashing away approximately 10% of my rental property income every month. I do this to have money on hand if I need it for repairs. It grows monthly with CIT offering three times the APY that Yotta is advertising. Of course, that doesn't take into consideration any extra money I might win through Yotta, so that's going to be the experiment.
Does Yotta's lottery-style savings account pay more each month than one of the nation's highest paying savings accounts?
I'll put $1,000 into a new CIT Savings Builder account, and I'll set up the same $100 recurring deposit monthly. That account's interest is compounded daily and paid out once per month.
This is where I need a little help from you. I don't want to be the only one comparing my experience with Yotta to another high interest savings account like CIT. If you're up for the challenge, use the links below to open both accounts for yourself.
Over the next few months, let's compare the actual return on investment for a "traditional" high yield savings account like CIT Bank and the new kid on the block Yotta Savings. Of course, results are going to vary, so that's why I need your help. Maybe you're going to be the one to win a few thousand through Yotta, and I only make a few extra cents.
Okay, let's recap. I want to see if it's worthwhile concentrating your money and participating in these weekly drawings through Yotta Savings. I don't chase interest rates, so let's see if Yotta is any better than simply keeping your money in a high yield savings account like CIT Bank.
I really hope a few of you take me up on this challenge. By the way, keep me posted on your results down in the comments. If you don't mind sharing how much you win each month, I think that data will be beneficial for all of us.
I'll do an update on my progress after 90 days.
Here are the sites and resources to help our experiment:
1) Yotta Savings get 100 tickets when you sign up with code RICH123 – https://bit.ly/30IiU4M
2) CIT Bank High Interest Savings Builder Account – https://bit.ly/35pGTql
Listen to Teacher Entrepreneurs Podcast
As always, I'm Rich and until next time.
"teachingmillionaires.com has partnered with CardRatings for our coverage of credit card products. teachingmillionaires.com and CardRatings may receive a commission from card issuers. Opinions, reviews, analyses & recommendations are the author's alone, and have not been reviewed, endorsed or approved by any of these entities. Responses are not provided or commissioned by the bank advertiser. Responses have not been reviewed, approved or otherwise endorsed by the bank advertiser. It is not the bank advertiser's responsibility to ensure all posts and/or questions are answered. I am not a financial advisor. The information I share is for educational purposes only and shouldn't be considered as certified financial or legal advice. It is imperative you conduct your own research. I am sharing my opinion only."