How to Get Free Hotel Rooms?
Here's an overview on how to get free hotel rooms by transferring American Express Membership Reward Points to Hilton Honors.
---
"teachingmillionaires.com has partnered with CardRatings for our coverage of credit card products. teachingmillionaires.com and CardRatings may receive a commission from card issuers. Opinions, reviews, analyses & recommendations are the author's alone, and have not been reviewed, endorsed or approved by any of these entities."
---
What's Better Points or Cash Back?
This is a story about why earning transferable points is much more valuable than just having cash back.
After a successful family road trip this past Columbus Day weekend, my thoughts went immediately to scouting a trip for next year. What better place to visit around Halloween than Salem, Massachusetts?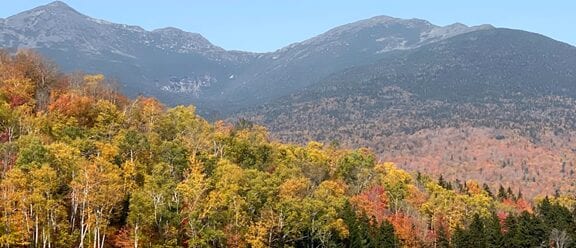 I wasn't surprised to find that most hotels in Salem were already sold out next year. Columbus Day weekend is a "last hurrah" for many of tourist locations in the Northeast.
The Hampton Inn Salem Boston, part of the Hilton brand, is one hotel that was still available and caught my eye.  This new, modern-looking hotel is right in the heart of downtown Salem and walkable to shops, attractions, and restaurants
For someone who will be traveling with small children, the hotel is also equipped with a pool and comes with the most valuable perk of all … free breakfast.  
With the price still hovering around $500 per night, I set to work figuring out how I can use the Hilton Honors program and stay three nights for free. There was just one problem: I am normally a Marriott or IHG guy.
Are Hotel Credit Cards Worth It?
I have accumulated a nice cache of points for both the Marriott Bonvoy and IHG Rewards Club loyalty programs. This is mostly by having their co-branded credit cards in my wallet.
For Marriott Bonvoy, I hold the Chase and American Express co-branded cards. Each with an annual free night certificate and a healthy sign-up bonus. The Marriott Bonvoy Brilliant™ American Express® Card is a premium card, but don't let the high annual fee scare you, I have had no problem getting extra value from it each year.
For IHG, I hold two Chase co-branded cards. One of them is closed to new applicants, but the newly revamped IHG® Rewards Club Premier Credit Card offers a free night certificate for an $89 annual fee. There is also the no annual fee IHG® Rewards Club Travel Credit Card. Both cards are offering large sign up bonuses.
To book the Hampton Inn Salem Boston for three nights, I needed a total of 150,000 Hilton points. So how do I go about booking a Hilton property with having a total of zero points in my Hilton Honors account?
I immediately thought of credit card welcome offers also sometimes called sign-up bonuses. This was a great place for me to start gathering the points I needed. American Express offers three different co-branded personal Hilton credit cards:
Currently only the Aspire card offers enough of a sign-up bonus to get me all of the points I needed for the trip. Realizing that this is a popular weekend, I did not want to be stuck waiting for the card to arrive in the mail, achieving the minimum spend for the welcome offer, and waiting for the points to post to my account. I wanted to book the room right away!
This is where the value of transferable points truly shines. The hero of this story is American Express Membership Rewards.
Membership Rewards can be redeemed for cash, but they can be more valuable when transferred to any of the 19 airlines partners and three hotel partners currently in the AMEX travel program. You can earn Membership Rewards by using any of the following personal AMEX credit cards:
My favorite card to use to earn Membership Rewards points is the Blue Business® Plus Credit Card. It earns 2x on all purchases up to $50,000 a year and has no annual fee.
Is It Worth Transferring AMEX Points to Hilton?
The beauty of the program is that American Express sometimes offers transfer bonuses. There just so happened to be a 40% transfer bonus to Hilton Honors.
Transferring 54,000 Membership Rewards points got me more than the 150,000 Hilton points I needed for our trip to Salem. I did the math and for me that transfer had a value of 2.74 cents per Membership Rewards point versus the cash value of the stay. The general internet consensus is that Membership Reward points are worth at least 2 cents per point, so this was a clear win for me.
Transfers from AMEX to Hilton are instant, and now we're booked for a long autumn weekend in Salem!
There are stories about getting ridiculous points value, much greater than 2 cents per point, especially with transfers to airlines for first class seats going to far off countries. I don't try to live up to other people's standards, so I am thrilled with our plans for a family weekend next fall.
My suggestion is to think about what you value most and don't be obsessed with getting the best deal ever, just get YOUR deal. Save up for what you want and make it happen!
For me, I am looking forward to a little "double, double, toil and trouble" with my family for a spooky, fun-filled weekend in Salem. We used points so we won't pay for our hotel but the thing I'm looking forward to most … free breakfast.
David is a science teacher, world traveler, and credit card enthusiast. He lives in downstate New York with his family of four and loves the outdoors. Check him out on Twitter @David_LaMagna.
Listen to Teacher Entrepreneurs Podcast
"teachingmillionaires.com has partnered with CardRatings for our coverage of credit card products. teachingmillionaires.com and CardRatings may receive a commission from card issuers. Opinions, reviews, analyses & recommendations are the author's alone, and have not been reviewed, endorsed or approved by any of these entities. Responses are not provided or commissioned by the bank advertiser. Responses have not been reviewed, approved or otherwise endorsed by the bank advertiser. It is not the bank advertiser's responsibility to ensure all posts and/or questions are answered. I am not a financial advisor. The information I share is for educational purposes only and shouldn't be considered as certified financial or legal advice. It is imperative you conduct your own research. I am sharing my opinion only."